Tiffen PRO-MIST 1/2 BLACK 4 x 5.65"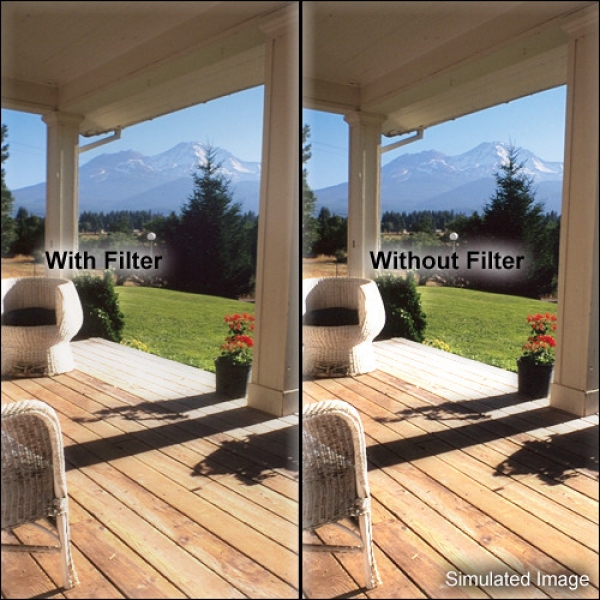 The Tiffen 4 x 5.65" Soft/FX Black Pro-Mist 1/2 Filter is a combination of the Soft/FX and Black Pro-Mist filters. The 1/2 density of Soft/FX provides a small amount of softening and diffuses strong light entering the lens in order to produce a glowing effect. While the resulting image appears softer and ethereal, there is little loss of clarity or detail. This filter works by diffusing the light entering the lens with small aberrations; by spreading the light more evenly, a soft glow is created rather than the sharp, well-defined image when shooting without a filter.
The Black Pro-Mist helps to reduce the value of the highlights while slightly lowering the overall contrast. This filter is especially useful for smoothing out and softening facial wrinkles and other blemishes. While designed for use with movies, this filter can also be used for fashion and beauty applications. Unlike a traditional diffusion or soft focus filter, Pro-Mist filters provide little loss of detail across the image.
Tiffen filters are made using ColorCore technology, a process that involves laminating the filter substrate between 2 pieces of optical glass and grinding flat to a tolerance of 1/10,000th of an inch. This filter measures 4 x 5.65" / 101.6 x 143.5mm.